Ultimate Revitalization Cream C-RF - 50ml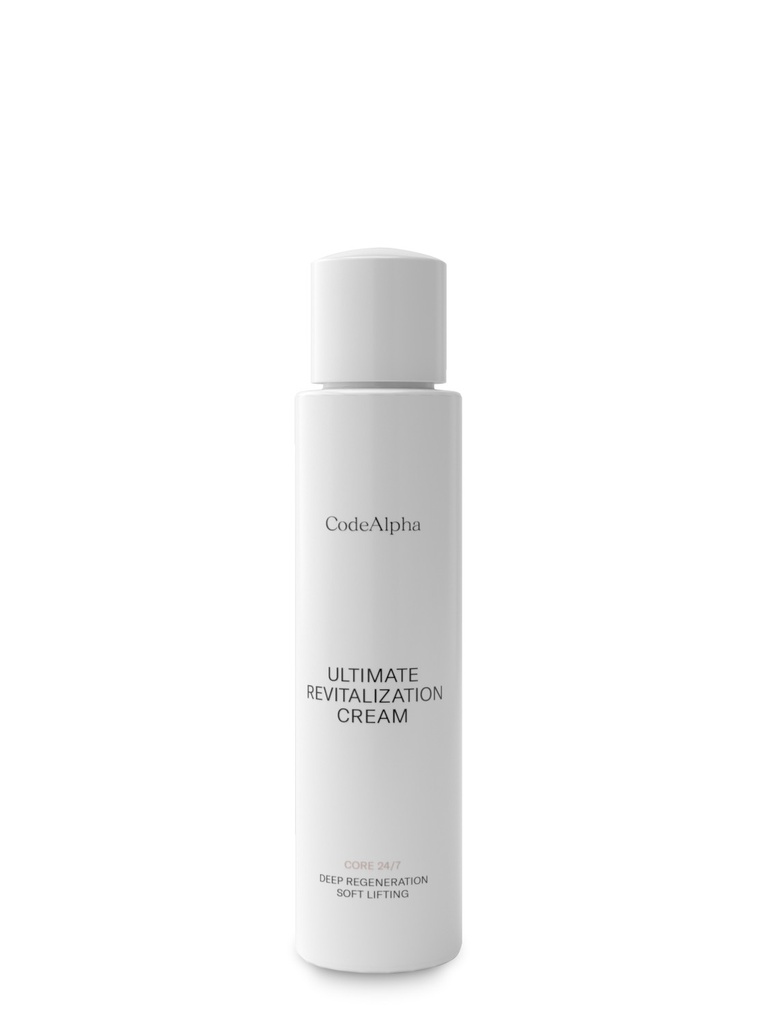 Ultimate Revitalization Cream C-RF - 50ml
Item number: C-RF-C002
RRP: 116,00€
Luxury care for more demanding, mature skin of the highest perfection. The ULTIMATE REVITALIZATION CREAM thickens the skin deep down and visibly reduces wrinkles.

→ Incomparably concentrated combination of active ingredients for an even complexion
→ Lightening of pigment spots
→ Reduction of unpleasant redness
→ Extra Hyaluron-Kick
→ Rich texture to support the natural rhythm of the skin

For an ultimate luxurious skin feeling.

ACTIVE INGREDIENTS
Ectoin, Pinus Pinaster, Hyaluronic Acid Triple Solution, Tetrapeptide , Caprooyle Phytospyngosine

APPLICATION
After cleansing and opening, apply the ULTIMATE REVITALIZATION CREAM to the entire face, neck and cleavage. If you also use our CONTOURING BOOSTER or TOTAL REPAIR BOOSTER, we recommend applying the cream ABOVE these two boosters in order to achieve an optimal synergy of active ingredients.
Their rich texture and the incomparably concentrated active ingredients help you to have a luxurious 24-hour look Skin feeling.
Create your personal care ritual with the ULTIMATE REVITALIZATION CREAM and also use the TOTAL REPAIR BOOSTER and the CONTOURING BOOSTER alternately in the morning and in the evening. Please apply the GLAMOR BOOSTER like a quick make-up over the respective cream as a finish.

This is a refill product and can only be used as a replacement/fill-up for a corresponding full-body (FB) product.

For legal reasons, we recommend that you also use a new pump when changing a refill to rule out contamination when changing the pump.
Please make your own decision and consider the sustainability standards that we share with our customers (inside) and partners(inside).

Ihr Dynamic Snippet wird hier angezeigt... Diese Meldung wird angezeigt, weil Sie weder einen Filter noch eine Vorlage zur Verwendung bereitgestellt haben